What is Kitchen Cabinet Refacing?

Kitchen Cabinet Refacing means replacing your old doors with new ones and putting veneers, skins, and panels on all of the exposed sides of your cabinets. In fact, you can save between 30 and 40% by choosing cabinet refacing as opposed to purchasing new cabinetry. Additionally, these cabinet doors can also be painted to the colour of your choice from the MDF wood base.
We also can provide thermofoil refacing products. These are products that are a durable and cost-effective alternative to wood cabinet doors and can be a great alternative for your kitchen cabinet refacing product.
Solid wood, while it costs more, is also a great choice that we can provide for your desired kitchen look. It provides a clean, sleek, and modern alternative to refacing your cabinets.
For easy e-mail pricing, scroll to the bottom to enlarge a sample template that you can use to provide us with your kitchen's information. We will use information to provide the best, most cost-effective options for your kitchen to ensure that your needs are met.
Please scroll to bottom for easy  Email pricing.
5 year warranty. Thermo Doors Finish.
50 stock colors
                      S600                                                               S700                                                          S610
                  S530                                                                      S500                                                        S520
                S420                                                      S440                                                                 S400
                S950                                                       S900                                                                   S940
                   S710                                                            S210                                                        S510
S520                                                                  S118                                                                  S4300
                S340                                                           S600                                                                   S100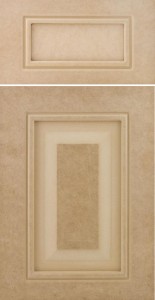 MDF 1000
   
MDF 1010                                          MDF 1020                                          MDF 1030
 
MDF 1040                                             MDF 1050                                        MDF 1060
 

MDF 1070                                             MDF 1080                                       MDF 1090
                                  Please click to enlarge for Email